Chiropractic for Auto Accidents in Keizer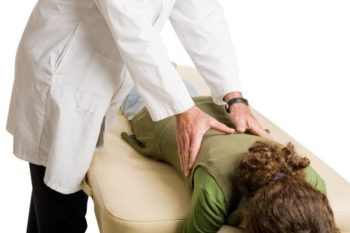 Few things can disrupt your life in the same manner as an automobile accident. The aches and pains can persist for a long time after the incident. Here at Chiropractic Advantage, we're available to help.
As one of Keizer's most professional chiropractic offices, we're known throughout Marion County and beyond for our commitment to improving your sense of well-being
---
Trust Chiropractic Advantage to help you get back up to speed after an auto accident
---
Our Auto Accident Chiropractic Services in Keizer Include:
No two people are exactly alike. Depending on a number of different factors, what you're dealing with from a car accident could be very different from the next person. We take the effort to make sure that we understand your situation to tailor a plan that works for you.
As chiropractors, our job is to ensure that everything is in alignment. Our doctors utilize neurological, musculoskeletal and orthopedic exams to accurately diagnose your specific condition and enable optimal treatment designed for you.
Adjustment
Following the careful principles of chiropractic, our practitioners perform the necessary adjustments that are required to bring your body back into its proper alignment. Our practitioners are highly trained and have experience that you can trust.
Follow Ups
Recover from the trauma of an auto accident can be a long road. At Chiropractic Advantage we're here to support you. You can continue to see us for regular checkups and realignment as needed.
---
Our team is dedicated to helping you feel better so you can get back to your everyday routine. Everyone, from the receptionist to the assistants and chiropractors are professionals who treat you with courtesy and compassion. We're here to help you recover from the trauma of a car accident
---
Trust Chiropractic Advantage as your auto accident chiropractor in Keizer.