Back Pain in Keizer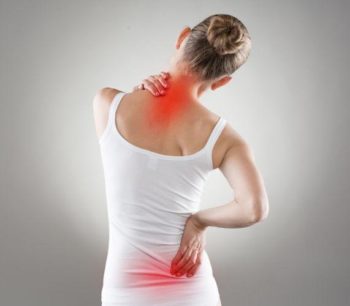 Your back is the unsung hero of your body. Throughout the day it supports you while you work and play. The only time that you really notice your back is when it starts to ache.
There are many different causes for back pain, and here at Chiropractic Advantage, we're trained to diagnose and treat many of them.
Our experienced staff is trained to help you get the relief that you so sorely need.
---
Turn to Chiropractic Advantage for back pain care in Keizer
---
Lower Back Pain
Your lower back, concentrated around the lumbar region of the spine, bears the brunt of stress caused by physical exertion. Lifting heavy weights or going through repetitive motions can cause soreness over time. If left untreated, this can interfere with your ability to work and to enjoy life. Our chiropractic practitioners are experts at making the needed adjustments to help you recover from lower back pain.
Neck Pain
You might think that only people who work on their feet all day long need to see a chiropractor. Did you know that activities such as sitting at the computer at work or even just looking down at your phone can cause strain over time? Use the contact form to set up an appointment to see what we can do to help alleviate your neck pain.
You've only got one back, why not treat it right. Life places enough strain on you already. Put your body in our expert hands to find relief from strain and pain. After one session you'll see why we're one of Keizer's preeminent chiropractic clinics. Whether you're someone who performs manual labor all day long or just suffer from occasional aches, we can take care of you.
---
Don't put up with it anymore; make an appointment to treat your back pain in Keizer today