Help for Lower Back Pain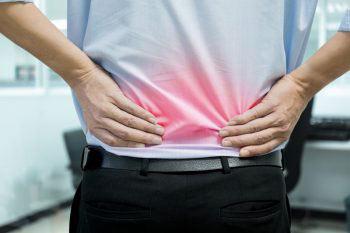 Do you suffer from stress at the base of your spine? Perhaps it's an occasional twinge that keeps you from moving, or maybe it's a constant, dull ache. You don't have to live with the agony anymore. Trust Chiropractic Advantage as your source for relief from low back pain in Keizer
Causes of Lower Back Pain
There are many different things that cause chronic or acute back pain. A few of them includes:
Car Accidents The sudden violence of an automobile accident can tear or torsion parts of your body. Damage from a crash can last for a long time.
Work Strain: Jobs that include repetitive motion, such as stocking inventory at a store or warehouse, can cause pain. This often involves spraining or tearing muscles.
Advancing Age: As we grow older our body loses its natural resiliency. The effects of a lifetime of use start to show.
Chiropractic Care for Back Pain
Chiropractic is a discipline that focuses on bringing the body back to its proper alignment. Properly done, it can bring relief from pain. It's a non-invasive treatment that occurs over multiple sessions.
The Chiropractic Advantage Difference
There are multiple options from which to choose when selecting a chiropractor in the Salem area. Why go with us? Our staff is trained to give you the highest standard of care possible. A level of professionalism from the receptionists on down to the chiropractors ensures that you get treated with both respect and compassion. Dr. Jason Holt has years of education and experience in treating a wide range of problems.
We accept many different insurance plans, and can work with you when it comes to on-the-job injuries, car accidents and more. There's no reason to live in pain any longer. Call us or fill out the contact form on this site to have Chiropractic Advantage relieve your lower back pain in Keizer today.