Chiropractor in Salem, OR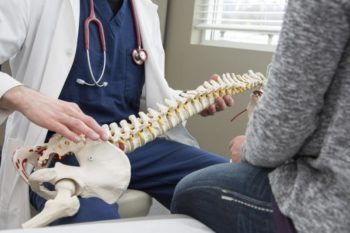 Chiropractic is the practice of keeping your body's muscles and skeletal system in balance. It's intended for pain management and other purposes. Here at Chiropractic Advantage we put your sense of well-being first.
Our highly trained and qualified team is knowledgeable about anatomy and how it relates to the principles of chiropractic.
We're available when you need to help in injury recovery or with other problems.
---
Discover your new back care chiropractor in Salem, OR
---
Our Chiropractor in Salem, OR Services Include:
As a holistic practice, chiropractic takes your entire body into consideration. It's centered primarily on adjustments that can put your spine back in its proper balance. We've assembled a top-tier team of practitioners and support staff that are here to help you get the results that you're looking for.
Diagnostics
We begin a course of treatment with an X-ray in order to get a clearer picture of your body's alignment. From this point we can develop a plain that's tailored to your individual needs.
Adjustments
Through a series of precise manual adjustments, our practitioners can put your back and body back into proper alignment. This is useful for anyone who suffers from periodic or continuous pain. These adjustments are also ideal for many people who are recovering from injuries or strain.
---
Whether you work in an office or on a construction site, if you play video games or football, your lifestyle can contribute to back pain. Here at Chiropractic Advantage we run a professional clinic. Our staff is determined to give you the best possible care. Use the contact form here to get in touch and we can start your custom treatment plan as soon as possible.
---
Make an appointment with your new chiropractor in Salem, OR today to start your journey to wellness